About Turks and Caicos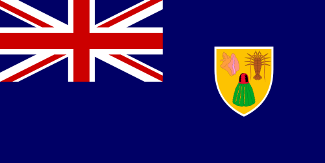 The Turks and Caicos Islands are a British Overseas Territory consisting of two groups of tropical islands in the West Indies, the larger Caicos Islands and the smaller Turks Islands, known for tourism and as an offshore financial centre.
The Turks and Caicos Islands lie southeast of Mayaguana in the Bahamas island chain and north of the island of Hispaniola. Cockburn Town, the capital since 1766, is situated on Grand Turk Island about 1,042 kilometres (647 mi) east-southeast of Miami in the United States. The islands have a total land area of 430 square kilometres (170 sq mi). The islands are geographically contiguous to the Bahamas, but are politically a separate entity.
The total population is about 45,000, of whom approximately 22,500 live on Providenciales in the Caicos Islands.
Contact Information:
Mr. Dexter Gordon
Chief Plant Protection Officer
Ministry of Environment and Border Control
Department of Agriculture
Butterfield Square,
Downtown,
Providenciales
Turks and Caicos Islands,
BWI
Tel: 649 941 5068
Fax: 649 941 3179
Email: Dgordon@gov.tc