About Martinique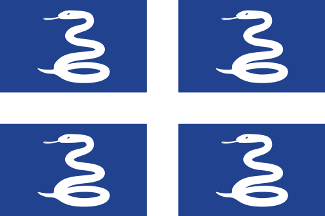 Martinique is an island in the Lesser Antilles in the eastern Caribbean Sea, with a land area of 1,128 km sq (436 sq mi). Like Guadeloupe, it is an overseas region of France, consisting of a single overseas department. To the northwest lies Dominica, to the south St Lucia, and to the southeast Barbados.
As with the other overseas departments, Martinique is one of the twenty-seven regions of France (being an overseas region) and an integral part of the Republic. The first European to encounter the island was Christopher Columbus in 1493.
As part of France, Martinique is part of the European Union, and its currency is the Euro. Its official language is French, although many of its inhabitants also speak Antillean Creole (Créole Martiniquais).
Contact Information:
Mr. Christophe Dalibard
Head of Animal and Plant Health And Protection
Ministry of Agriculture
Directorate for Food, Agriculture And Forestry
Parc de Tivoli 97264
Fort de France
Cedex
Tel: 0 596 64 8968
Fax: 0 596 64 2374
Email: Christophe.dalibard@agriculture.gouv.fr