About British Virgin Islands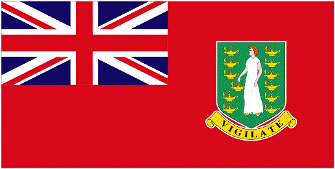 The Virgin Islands, often called the British Virgin Islands (BVI), is a British overseas territory located in the Caribbean to the east of Puerto Rico. The islands make up part of the Virgin Islands archipelago, the remaining islands constitute the U.S. Virgin Islands and the Spanish Virgin Islands.
The official name of the Territory is still simply the "Virgin Islands", but the prefix "British" is often used to distinguish it from the neighbouring American territory which changed its name from the "Danish West Indies" to "Virgin Islands of the United States" in 1917. The British Virgin Islands consist of the main islands of Tortola, Virgin Gorda, Anegada, and Jost Van Dyke, along with over fifty other smaller islands and cays. About 15 of the islands are inhabited. The capital, Road Town, is situated on Tortola, the largest island, which is approximately 20 km (12 mi) long and 5 km (3 mi) wide. The islands have a population of about 27,800, of whom approximately 23,000 live on Tortola.
Contact Information:
Mrs. Arona Fahie- Forbes
Deputy Chief Agricultural Officer
Plant Health Director
Department of Agriculture
Ministry of Natural Resources and Labour
Paraquita Bay,
Tortola, VG 1120,
BVI
Tel: 248- 495- 2110
Fax: 248- 495- 1269
E-mail: AFahie-Forbes@gov.vg
——————————————-
Ms. Isha Hodge
Agriculutral Officer I
British Virgin Islands Animal & Plant
Health Inspection Services
Paraquita Bay
Tortola, VG 1120
BVI
Tel: 284 468 6449 Fax: 284 495 1269
Email: ishodge@gov.vg
——————————————-
Ms. Sylvia Faulkner
Department of Agriculture
Paraquita Bay,
Tortola,
BVI
Tel: 284 495 2110 Fax: 284 495 1269
Email: SFaulkner@gov.vg