Register below for the webinar that is based on the threat ozone pollution poses to tropical agriculture and strategic action. The webinar is presented by CABI Plantwise Plus, Uk Centre for Ecology & Hydrology and Sunrise.
For the English link, click here. – Register now !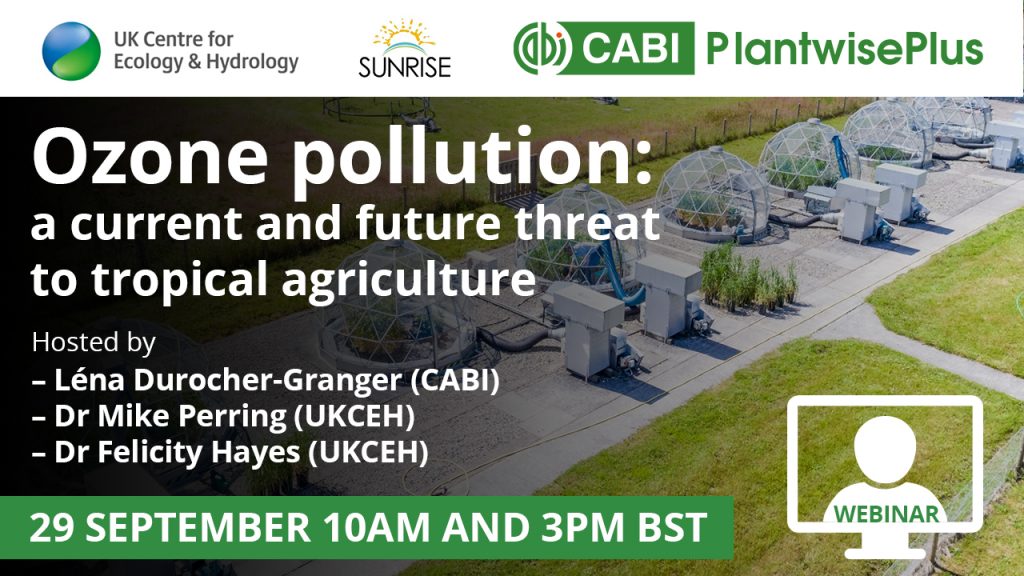 Click for Espanol (Spanish) link – Regístrate ahora!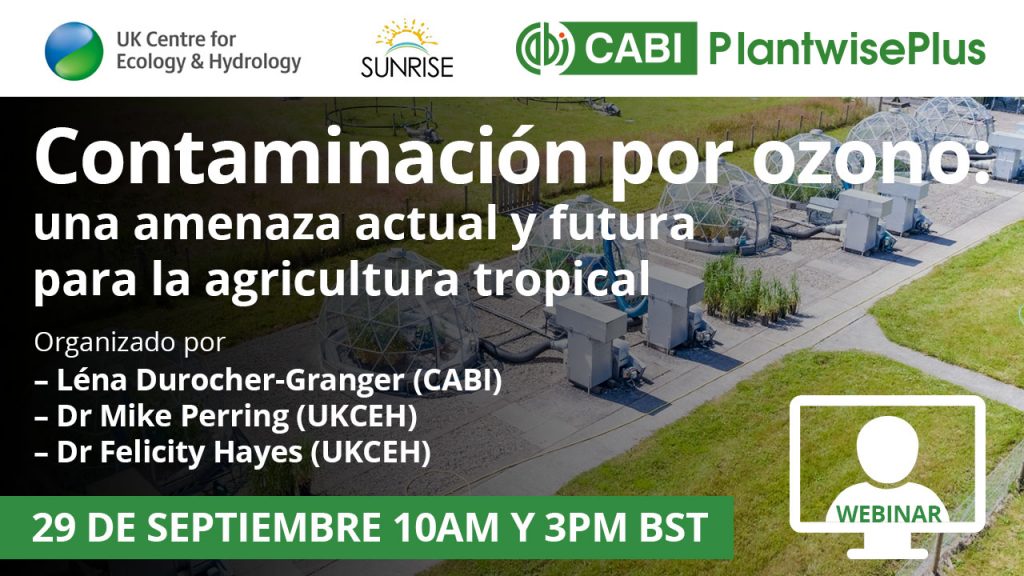 Click for the French link. – Inscrivez-vous maintenant !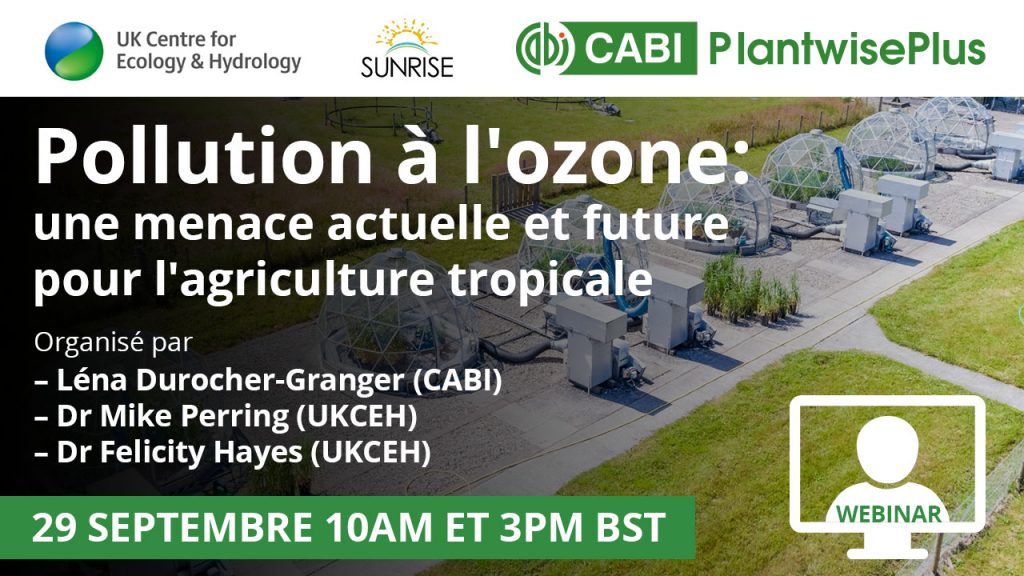 Click for Portuguese link – Registrar agora!