GB Non-native Species Secretariat – Communications and Education Materials
GB Non-native Species Secretariat – Communications and Education Materials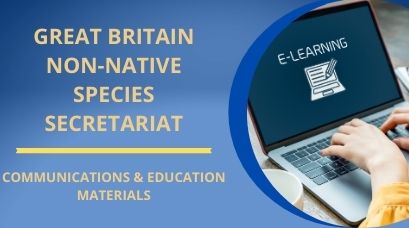 Overview
Transcript
Supporting Training Files

GB Non-native Species Secretariat
Posted with the kind permission of the Great Britain, Non Native Species Secretariat.
On their Communications and education page, you will find materials to support awareness raising and educational activities.
Adapting the materials for use
The materials on the page have been developed for Montserrat and are suitable for Caribbean Territories, but editable files are available for other Territories to easily adapt and customise for your needs:
Download the editable files of the materials you wish to use, in the relevant format (e.g. 'Letter' or 'A4′). If you require another format (e.g. A3) please contact us.
Adapt the text and photos to make these relevant to your Territory and add your logos and contact details. You can find information on a range of species in the Species Identification Guides in the Biosecurity Tool Kit.
If you have any questions or need assistance in adapting materials, please contact nnss@apha.gov.uk .
Communications
A range of materials are available to help you in your work to raise awareness of invasive species and biosecurity
All accessible at: http://www.nonnativespecies.org/index.cfm?pageid=653