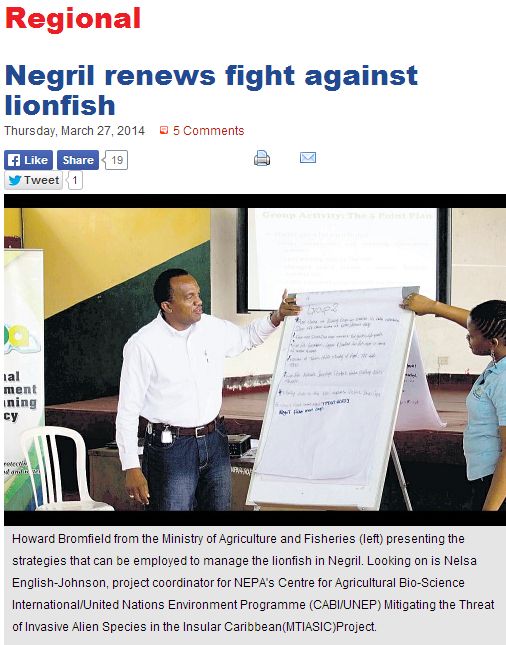 NEGRIL, Westmoreland – FISHERFOLK, dive operators, lifeguards and hoteliers in Negril, Westmoreland, were recently reinforced with practical measures for managing the lionfish population through a public education forum organised by the National Environment and Planning Agency (NEPA).
The more than 20 stakeholders who attended the forum at the Negril Community Centre were informed about the role individuals can play in controlling the lionfish population; how to safely handle and cook the lionfish; as well as first aid measures if stung.
Emerging from that forum, the stakeholders, representatives from the Ministry of Agriculture and Fisheries and NEPA developed strategies to monitor and record the presence of the fish, reduce its numbers and raise public awareness.
Read more: Negril Renews Fight Against Lionfish (Jamaica Observer article)